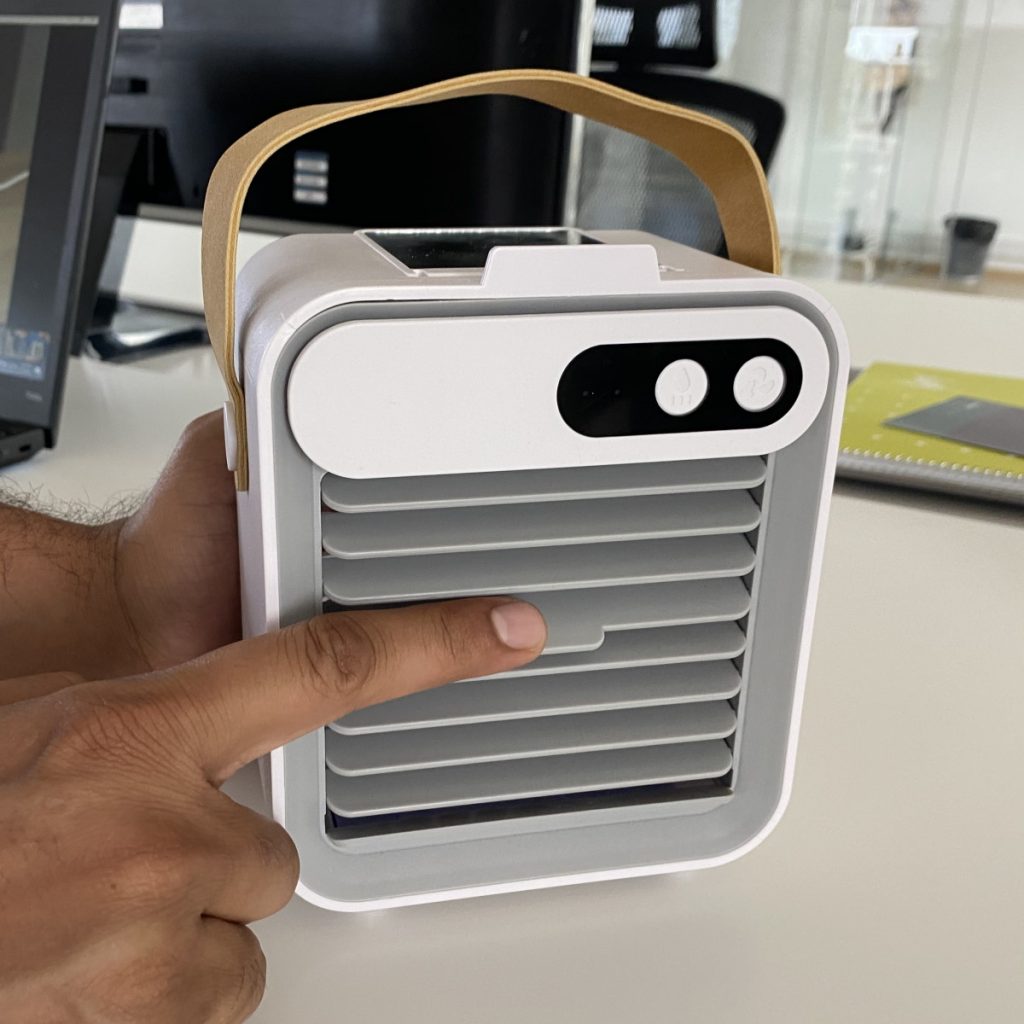 KEEPS YOU COOL SAFELY – Air chilled by the CoolEdge is mild and offers favorable relief from the summer warmth by muggifying the arid air. On the other hand, synthetic refrigerants used by air conditioners can serve the temperatures way beneath average, which is not suitable for you.

EFFECTIVE COOLING – It can easily and quickly cool a room of up to 20 square meters. The CoolEdge Air Cooler has a 500ml water tank that it is enough for 8 hours of cooling without a refill.

SAVES A LOT OF POWER – This innovative device utilizes very small amounts of power and therefore saves on your electricity bills as well. It just uses 10watts of power.

PORTABLE AND EASY TO MOVE – It is very small in size, so you can move it around your house as you want. Furthermore, you can take it with you on vacation, while being outside on the nature or even use it inside your car.

EASY TO MAINTAIN – As it uses a very simple mechanism, it is easy to maintain. It just needs water to work so it is eco friendly.